Back
Susy's front garden in East Malvern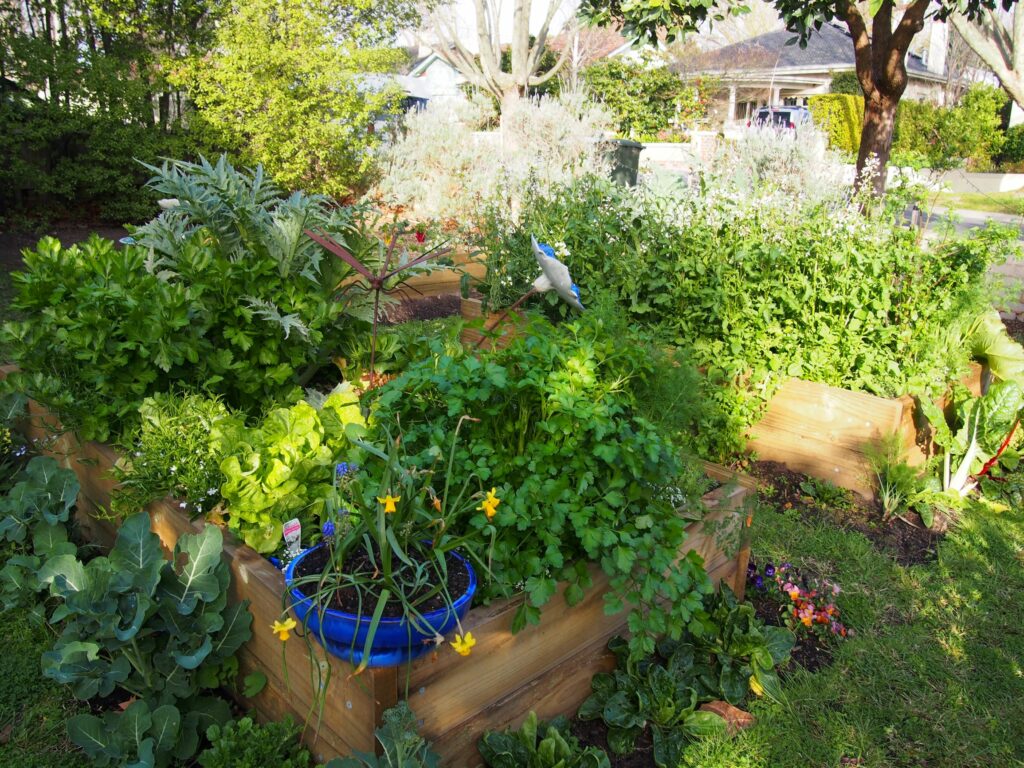 Susy's front garden in East Malvern
Having moved to an East Malvern rental property from living overseas, Susy and Jason have quickly transformed their front garden to a living oasis overflowing with veggies, colourful bee-friendly flowers and garden ornaments which is enchantingly illuminated at dusk. The garden not only sustains them with produce, but its cheerfulness and quirkiness has helped to lift and sustain the neighbourhood's spirits during the pandemic. I love the short transformation of this corner block from a few dusty lavender plants and a lawn chockfull of weeds into a productive garden with more food than we can eat. People in this area usually have their front gardens for show, but we don't have any backyard just a mandarin and lemon in pots, so we thought to ask the landlord if we could pop in a vegetable bed.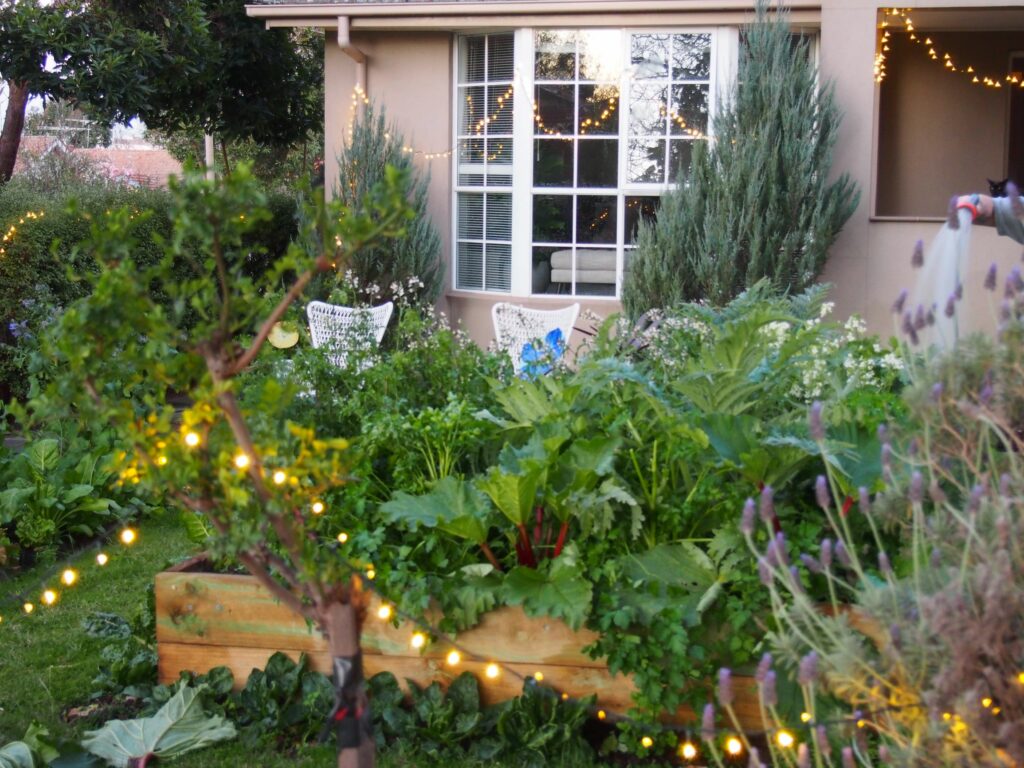 Even though she calls herself a novice gardener with four raised beds and a large veggie patch, Susy now has over fourteen square metres of productive garden instead of a weedy lawn. The biggest challenge we have is space for more veggies and I've resorted to planting perpetual spinach and silver beet at the foot of the raised beds. I always buy way too many plants, but I love giving excess seedlings away to passers-by. 
Gardening in the front yard has really been an amazing experiment and fabulous way to connect to the local community. There seems to be a lot of informal neighbourhood plant swapping, and being new to the area, it has been a great way to meet people during lockdown that are walking past and taking photos of the garden and who stop for a chat. I love interacting with them; it raises our spirits. 
 The garden beds are always a mix of crops ready for harvest, beneficial flowers and plants that have gone to seed. I leave the excess chillies and eggplants in as colourful points in the garden. One of my favourite flowers from late winter onwards are Borage flowers which are great in salads, and even better frozen in ice cubes for an evening G & T! Borage leaves are an excellent compost accelerator when chopped and added to the mix as well.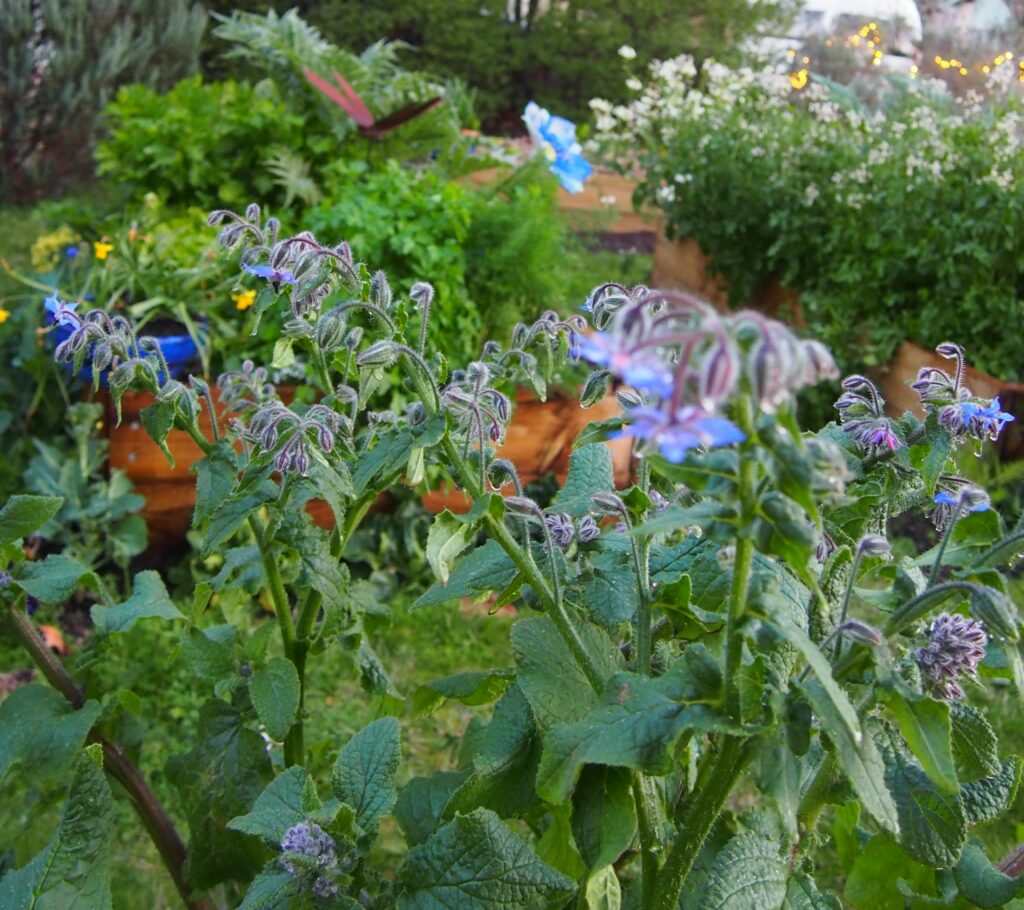 We have lots of herbs in the garden and I find I don't need to pop down to the shops much because it's all there. There's something quite wonderful about picking something homegrown for lunch and dinner. As a newcomer to gardening, I've found the My Smart Gardens newsletter full of useful tips and I completed a veggie gardening for beginners' course at Bullen Art and Garden Nursery. Now I have the confidence to be experimental with unusual edible varieties and focus on creating an organic spray-free garden intended for beneficial pollinators and birds. My edible garden has been a wonderful way to meet people. It has meant so much more than a little focus during lockdown. 
Sign up for newsletter
Grow your knowledge, grow your garden