Hi there fellow green thumbs!
A very warm welcome to My Smart Garden!
 We're a free sustainable gardening program based in Naarm/Melbourne. We're here to help you grow a beautiful and productive garden in your space, whether that's a few pots on a rental balcony or a larger suburban backyard. We'll also connect you with local gardening experts and your gardening community. 
Sound good? Read on for a quick tour of the program. 
A Smart Garden can grow food, shelter your home, create habitat, use water wisely and recycle waste. Essentially it's about using clever design to make the most of your space and resources. Read more about these themes.
Sign up for our monthly newsletter and be the first to know about upcoming free events, plus handy seasonal gardening advice.
Join our free events all year round with face-to-face and online options. The program is tailored for Naarm/Melbourne gardeners, so you'll learn from local experts who understand your climate and conditions.
If you're new to gardening, you're in the right place! We'll help you start with success and build your skillset over time. As a foundation, we recommend that you:
Watch our beginners guide to growing veggies webinar. This has all the basic advice we wish someone told us when we first started!
Watch our how to create healthy soil webinar. Learn about soil and how to care for it, and you'll set yourself up for healthy plants and a bumper harvest.
Read our article on landscaping for energy efficiency. Design your garden to keep your home comfortable all year round and cut your energy bills.
Explore our online resources for more past event recordings and notes that are updated regularly.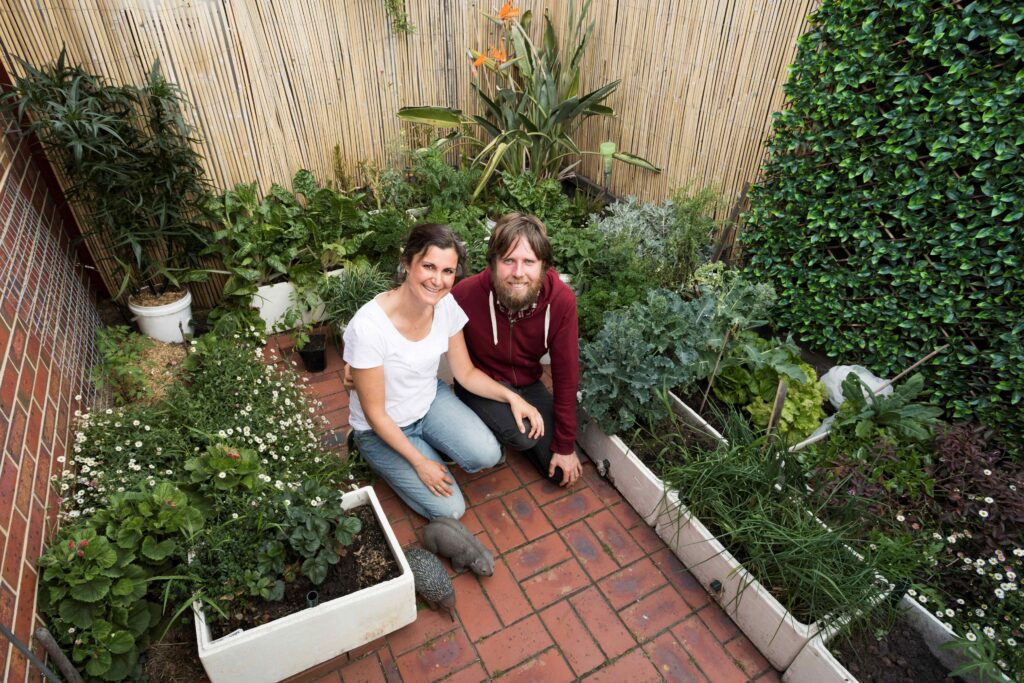 In their Altona rental unit courtyard, Rabea and Steve learned to grow all their herbs and salad greens in 4m2 with just 18 months experience and a little support from My Smart Garden. Read our case studies to find out how.
Follow and chat with us on Instagram to ask a gardening question or check out what's been happening in the program. Tag your posts with @mysmartgarden because we'd love to see your photos too! 
My Smart Garden is a proud collaboration between Hobsons Bay, Moonee Valley, Maribyrnong, Brimbank, Wyndham, Stonnington, Merri-bek and Yarra City Councils (but if you live elsewhere in the city you're welcome to join in too!)
Enjoy the program and warmest rhubarbs,
from the My Smart Garden team